Real Time Energy Management Systems Experts
We are proud to offer the very best Real Time Energy Management (RTEM) Systems and Automatic Temperature Control (ATC) systems available. Please do not hesitate to contact us with any questions. We look forward to working with you!
Our GOAL is to satisfy our customers through our responsiveness, technical capabilities, knowledge and experience. Our technicians each travel in a fully-equipped and stocked company service vehicle, which allows rapid response to emergency calls.
Our design, installation and maintenance services Include: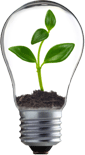 Real Time Energy Management Systems (aka Building Management Systems or EMS/BMS)
Monthly Energy Optimization Reports.
Systems/Alarms monitoring, Fault Detection.
Handling Utility Incentive programs for system upgrades.
Automatic Temperature Control (ATC) Systems
Direct Digital Controls (DDC)
Electronic/standalone controls
Pneumatic controls
New construction projects
Renovations and system rehabilitations